Livin' on the Edge
There's a new browser in town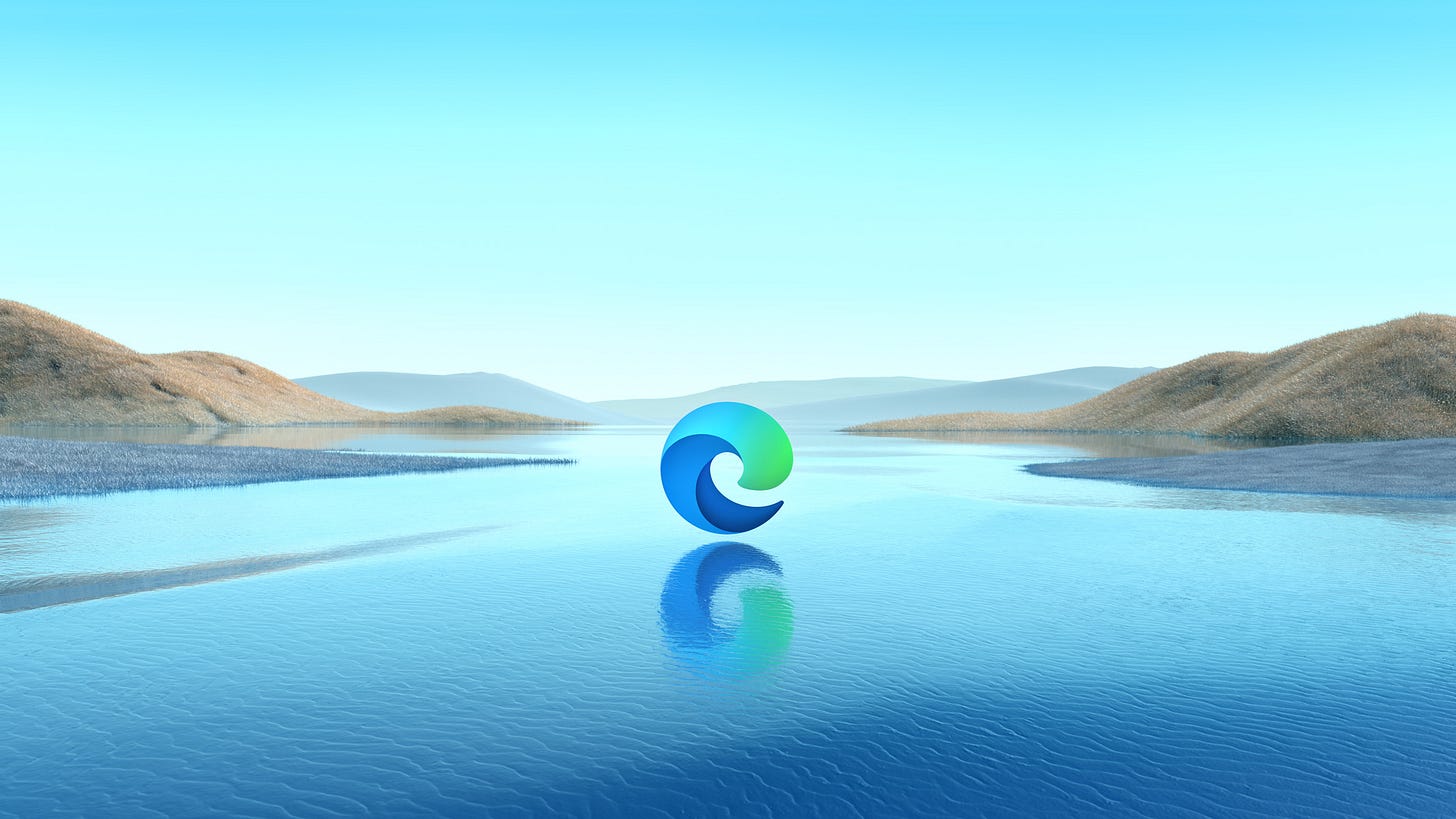 A little over a year ago, Microsoft announced its intention to rebuild Microsoft Edge on the Chromium open source project with the goals of delivering best-in-class web and extension compatibility. Soon enough, the developer previews and betas came through, and at Ignite 2019, the company unveiled its new vision for the web and search as well as the colorful new icon.
Microsoft Edge browser is now powered by the same technology as Google Chrome, and is now available to download on all supported versions of Windows and macOS in more than 90 languages (of course, Microsoft Edge is also available on iOS and Android independently).
You can check out WindowsCentral's review of the new Edge (Windows | macOS ) and check out this tutorial on The Verge about installing extensions from both Microsoft Store as well as Google's Chrome Web Store.
The new browser comes with a 'Privacy Promise' with features like tracking prevention, which is on by default. Ed Bott did a deep dive on this a couple of months ago on ZDNet and over at The Verge, Dieter Bohn argues that the browser wars are back – only, this time it is about privacy, not marketshare.
Satya Nadella's hopes for a multi-cultural India
At a Microsoft event in Manhattan, asked for a comment by BuzzFeed News Editor-in-Chief Ben Smith, Microsoft CEO Satya Nadella criticized the new citizenship law passed by the government of India. The law - Citizenship Amendment Act - fast-tracks Indian citizenship for immigrants of all religions except Islam from select neighboring countries.
The comments by Nadella, a native of Hyderabad in India, were welcomed by a large section of Indian civil society who see this act as an attempt to destroy India's secular ethos. The country has seen widespread citizen protests for a couple of months and over 20 people have died and many injured in incidents of police violence.
"I think what is happening is sad... It's just bad."

- Satya Nadella, on India's new citizenship law
He spoke about his multicultural roots and how immigration policies of the US shaped his personal journey and hoped it mirrors in India.
Shortly after these comments went viral, Microsoft tweeted a statement attributed to him that toned down the criticism but acknowledged multicultural India he grew up in with hopes for an India that empowers immigrant aspirations.
And then, talking to Bloomberg Editor-In-Chief John Micklethwait at the World Economic Forum at Davos, Nadella warned that countries that fail to attract immigrants will lose out as the global tech industry continues to grow.
In 2018, when the Trump administration ordered separating immigrant children from their families at the US-Mexico border, Nadella wrote in a LinkedIn post about how the immigration policy of the US was one of the country's greatest competitive advantages. "America is a nation of immigrants, and we're able to attract people from around the world to contribute to our economy, our communities and our companies," he wrote at the time.
A moonshot for Microsoft
Microsoft has announced an ambitious goal and a new plan to reduce and ultimately remove the company's carbon footprint.
The world confronts an urgent carbon problem and Microsoft has outlined a detailed plan to be carbon negative by 2030. By 2050, Microsoft will remove from the environment all the carbon the company has emitted either directly or by electrical consumption since it was founded in 1975!
Here's a pretty good explainer video to understand the math behind Microsoft's plan to be carbon negative.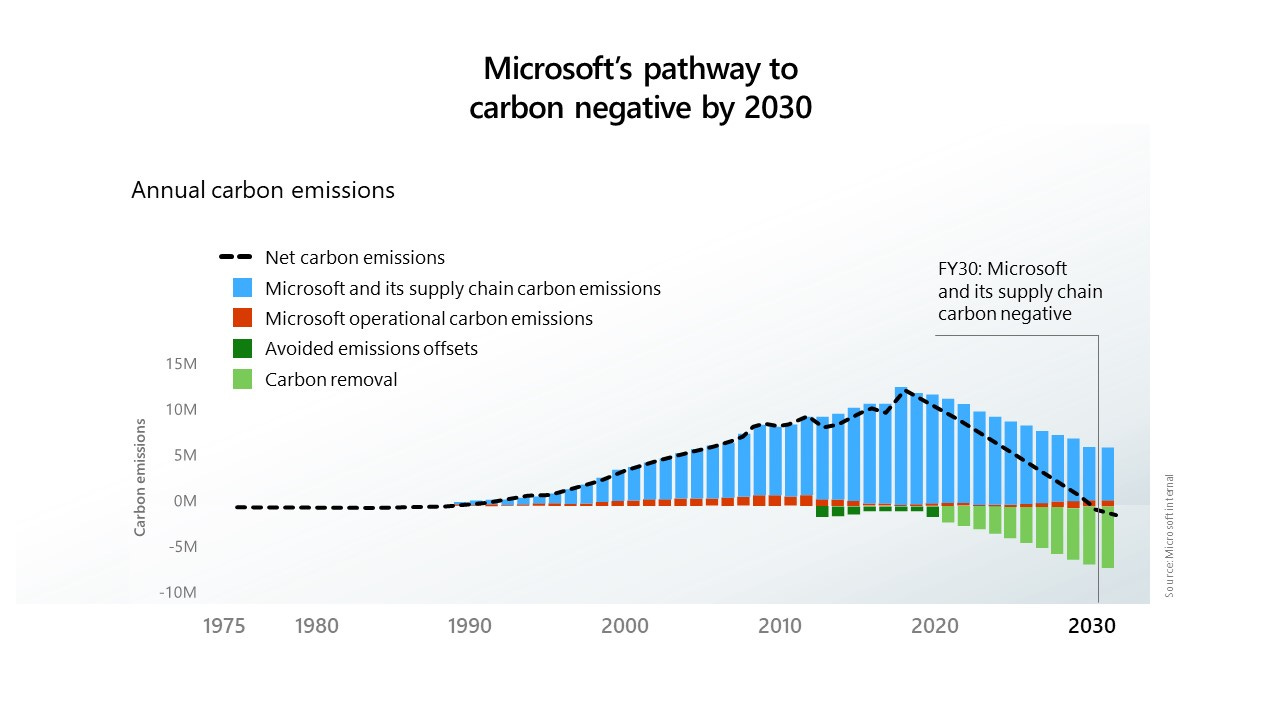 Microsoft will also help its suppliers and customers around the world reduce their own carbon footprints and have announced a new $1 billion climate innovation fund to accelerate the global development of carbon reduction, capture, and removal technologies.
---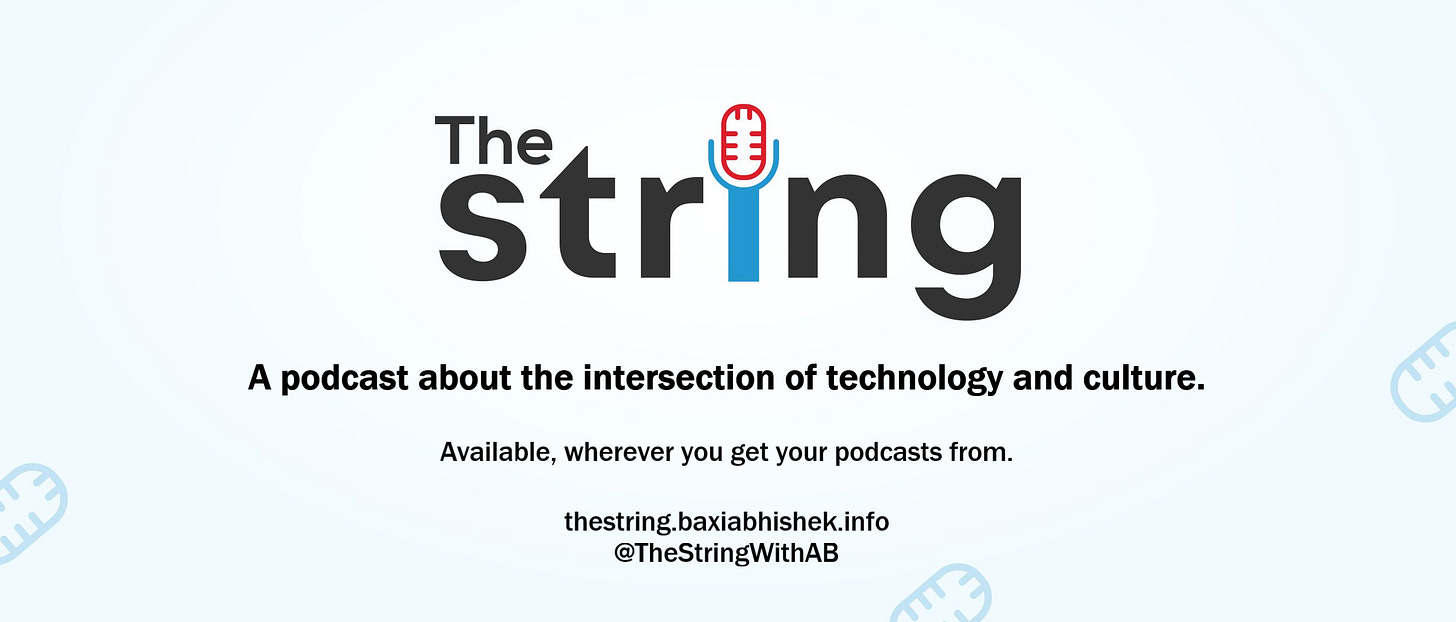 ---
Picks of the Week
Listen
I've had the pleasure of meeting and listening to Dr. Sriram Rajamani in person a few times. He is a Distinguished Scientist and the Managing Director of the Microsoft Research lab in Bangalore. A world-class researcher, truly a beautiful mind, he is also a great storyteller.
Dr. Rajamani was a guest at the Microsoft Research Podcast where he talked about the unique challenges and opportunities of leading MSR's research efforts in India and what it takes to build a robust research ecosystem in a country of huge disparities. Check out that episode here.
Read
The start of the year and a new decade gave Satya Nadella an opportunity to reflect, set intentions, and move forward with bold ambition.
He published a LinkedIn post where he urged corporations to take bold steps forward to address our socio-economic challenges and drive broad, inclusive economic growth through technology, built on a foundation of trust and commitment to sustainability.
Download
Microsoft Math Solver is an educational - and quite fun - app that enables everyone to solve their math problem on their smartphone or tablet.
Learners can add problem statements by drawing, scanning or typing and the app uses AI to instantly recognize the math problem and deliver an accurate solution. It helps with a wide range of mathematical concepts – from elementary arithmetic and quadratic equations to calculus and statistics - and provides interactive graphs and a step-by-step explanation.
The app is available for both iOS and Android devices, and supports 22 languages.
Check
Jason M. Anderson, a 24-year Microsoft veteran who leads the Azure Blockchain Service PM team tweeted a pretty cool personal moment as his son joined the company as well and now works in the HoloLens team.
---
If you're reading this, you've probably read or at least skimmed the entire newsletter. Thank you!
Please share your feedback and suggestions - on email (ab@baxiabhishek.info) or on Twitter (@baxiabhishek). Of course, if you spread the word, it will be appreciated.
Till next time,
Abhishek Baxi