Gaming... To the cloud!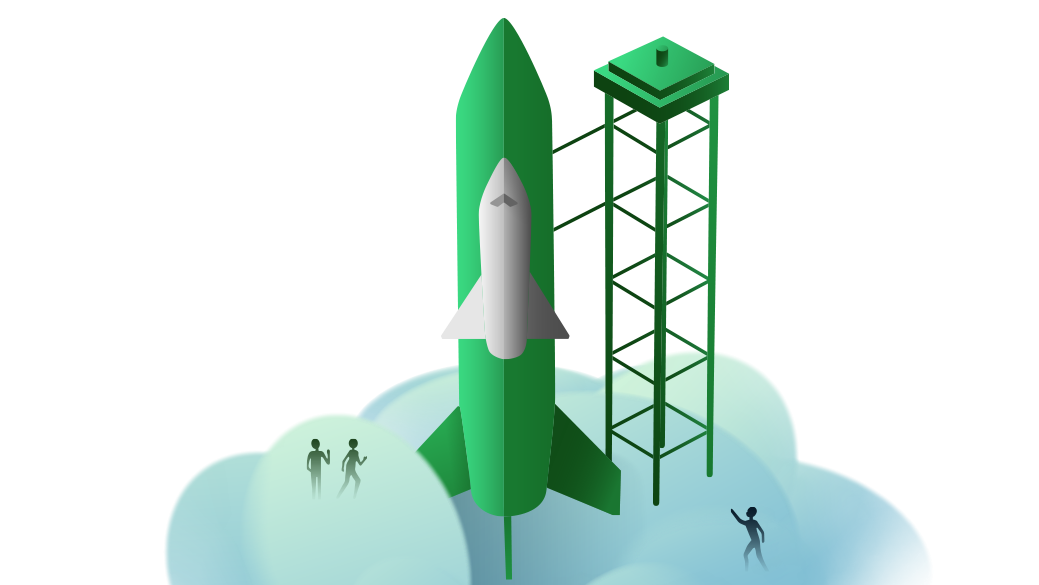 First up, apologies for sending this late by a day. Just when I hit publish last evening, Substack, the service I use for the newsletter, chose to verify my account randomly for spam. Anyway, all is well and now back to regular programming.
Xbox: The next evolution
Microsoft has officially launched the preview of its Project xCloud game streaming service for Xbox users in the US, UK, and South Korea. The project is a glimpse of Microsoft's multi-year ambition in game-streaming and future Xbox plans.
Matt Brown from Windows Central had a hands-on experience: Words + Video. Tom Warren from The Verge shared this on Twitter.
xCloud brings full-fledged console gaming to phones making available top titles on-the-go. During the initial preview phase, the game streaming is limited to first-party titles - Gears 5, Halo 5: Guardians, Killer Instinct, and Sea of Thieves.
Of course, the company would like to put xCloud to the test with a range of gamers, devices, carriers, and real-world use-case scenarios. Microsoft has formed a 5G partnership with SK Telecom in South Korea and technical partnerships with T-Mobile in the US and Vodafone in the UK to optimize xCloud for mobile networks.
You can sign up for the preview here. All you need is an Android smartphone or tablet running Android 6.0 or above with Bluetooth 4.0 support, a Microsoft account, and a Bluetooth-enabled Xbox One controller.
Female Founders… Assemble!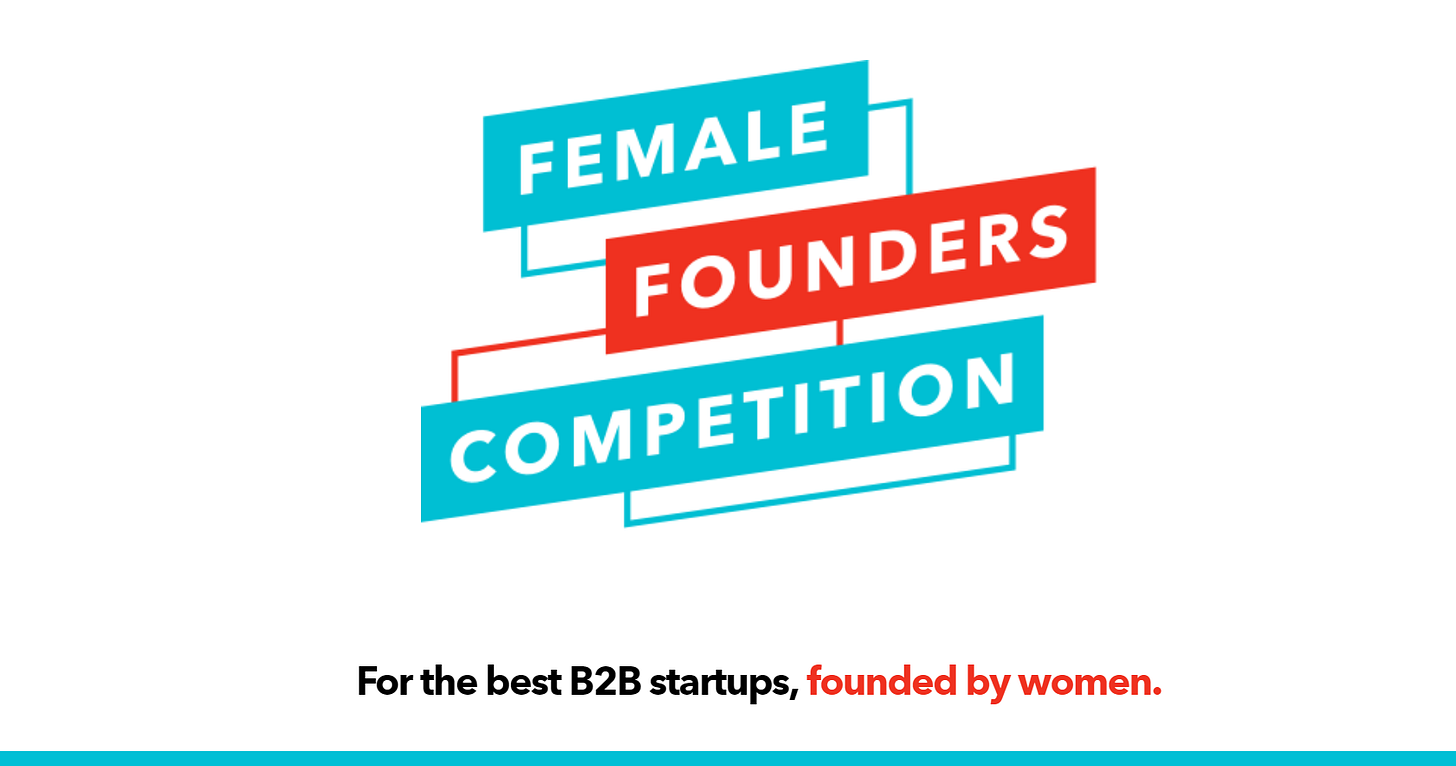 Microsoft 's venture fund – M12 – is partnering with Mayfield and Pivotal Ventures, an investment and incubation company founded by Melinda Gates, to help create a more equitable playing field for innovative female founders. The second Female Founders Competition is a global contest to identify and fund top women entrepreneurs who are leading enterprise tech startups.
Last year, M12 received hundreds of applications and awarded a total of $4 million to two innovative women entrepreneurs. Here's a blog post by Peggy Johnson, the company's Executive Vice President, about empowering women founders through investment.
Last year's competition helped highlight that there are innovative female entrepreneurs developing enterprise tech solutions, and they just aren't getting equal access to capital. The tech industry can't afford to keep leaving women's good ideas on the table. We need to level the playing field for female entrepreneurs, and together with Mayfield and Pivotal Ventures, we aim to do just that with our second Female Founders Competition.

- Peggy Johnson, Executive Vice President - Business Development, Microsoft
In a study conducted by MassChallenge and Boston Consulting Group (BCG), women-founded businesses delivered more than two times as much revenue per dollar invested than their male counterparts. If women and men participated equally as entrepreneurs, BCG estimates the global economy could experience up to a $5 trillion boost.
Windows Phone 8.1 was dead; now buried
In a recent update to its support page, as first reported by Softpedia, Microsoft has announced that it will shut the Windows Phone 8.1 Store on December 16, 2019.
The company had stopped accepting new apps for Windows Phone 8.1 on the store in October last year and in July this year, it stopped apps distributing updates to devices on Windows Phone 8.1. 
If you've been holding one till now for some reason, you would no longer be able to download and install apps or receive updates. The apps that are already installed will continue to work though.
New open-source projects
The Open Application Model (OAM), developed by Microsoft and Alibaba Cloud as an Open Web Foundation project, is a specification for building cloud-native applications on Kubernetes. Kubernetes has become the leading container orchestration environment, and its success has driven the remarkable growth of Kubernetes services on every public cloud.
Microsoft Azure CTO Mark Russinovich told Frederic Lardinois of Techcrunch that the two companies were already working on other projects together and that they both encountered the same problems when they talked to their customers and internal teams.
For work, and pleasure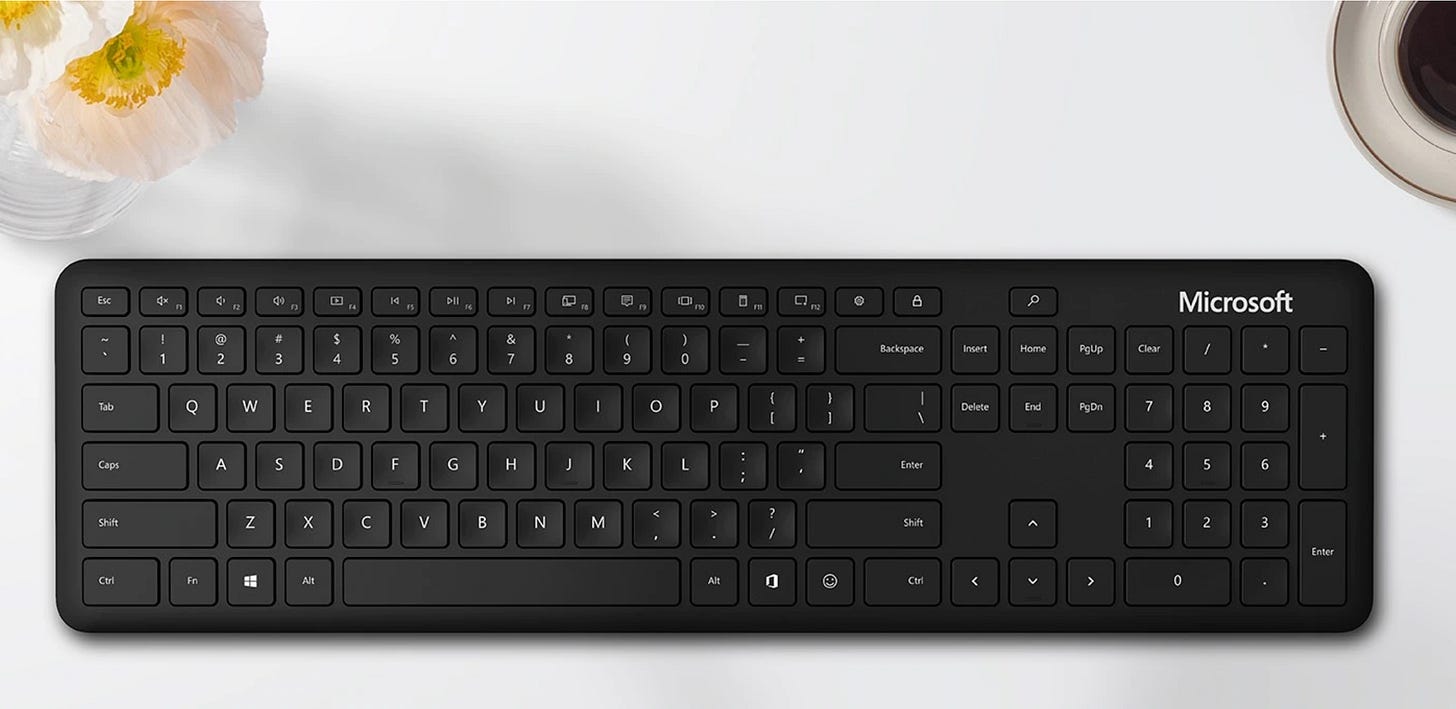 Microsoft's new Ergonomic Keyboard ($59.99) and Bluetooth Keyboard ($49.99) now include dedicated Office and emoji keys.
The Office key launches the Office for Windows 10 app that acts as a hub for Office 365 experience. You can also use the Office key as a shortcut to launch individual apps - Office key + W opens Word, Office key + X opens Excel, so on and so forth.
The Emoji key launches the emoji picker of Windows 10. It's an interesting addition but we all know that the use of emojis, even in workplaces, is increasingly on the rise. 👍
Microsoft hasn't shared anything on this though. At this moment, I'm not sure if the company has licensing agreements in place with other brands (like it has for the use of the Windows key) and if third-party brands will adopt this new layout.
---
---
Picks of the Week
Download
If you listen to music on Spotify on your PC, I found this neat add-on app. Spotify Lyrics .NET is a free and lightweight app that allows you to view the lyrics of the song you are currently playing on Spotify via Musixmatch and Genius.
The app is developed by Jakub Stęplowski, a software developer from Poland, who's kept it open source on GitHub so others can contribute to improving it. You can download it from the Microsoft Store.
Read
In an exam room of the future enhanced by artificial intelligence, the doctor would be able to call up a lab result or prescribe a new medicine with a simple voice command. And at the end of the visit, the essential elements of the conversation would have been securely captured and distilled to be shared with nurses, specialists, insurance companies, and others.
Microsoft and Nuance Communications Inc. has announced a strategic partnership to accelerate and deliver this level of ambient clinical intelligence to exam rooms. Read more about this quest to allow doctors to turn their attention fully to taking care of patients.
Nuance is a leading provider of AI-powered clinical documentation and decision-making support for physicians and the company's AI technologies are already used by more than 500,000 physicians worldwide, as well as in 90 percent of US hospitals.
---
If you're reading this, you've probably read or at least skimmed the entire newsletter. Thank you!
This is a new thing for me, so please share your feedback and suggestions - on email (ab@baxiabhishek.info) or on Twitter (@baxiabhishek). And tips! Of course, if you spread the word, it will be appreciated.
Till next time,
Abhishek Baxi