Embrace and Extend 2.0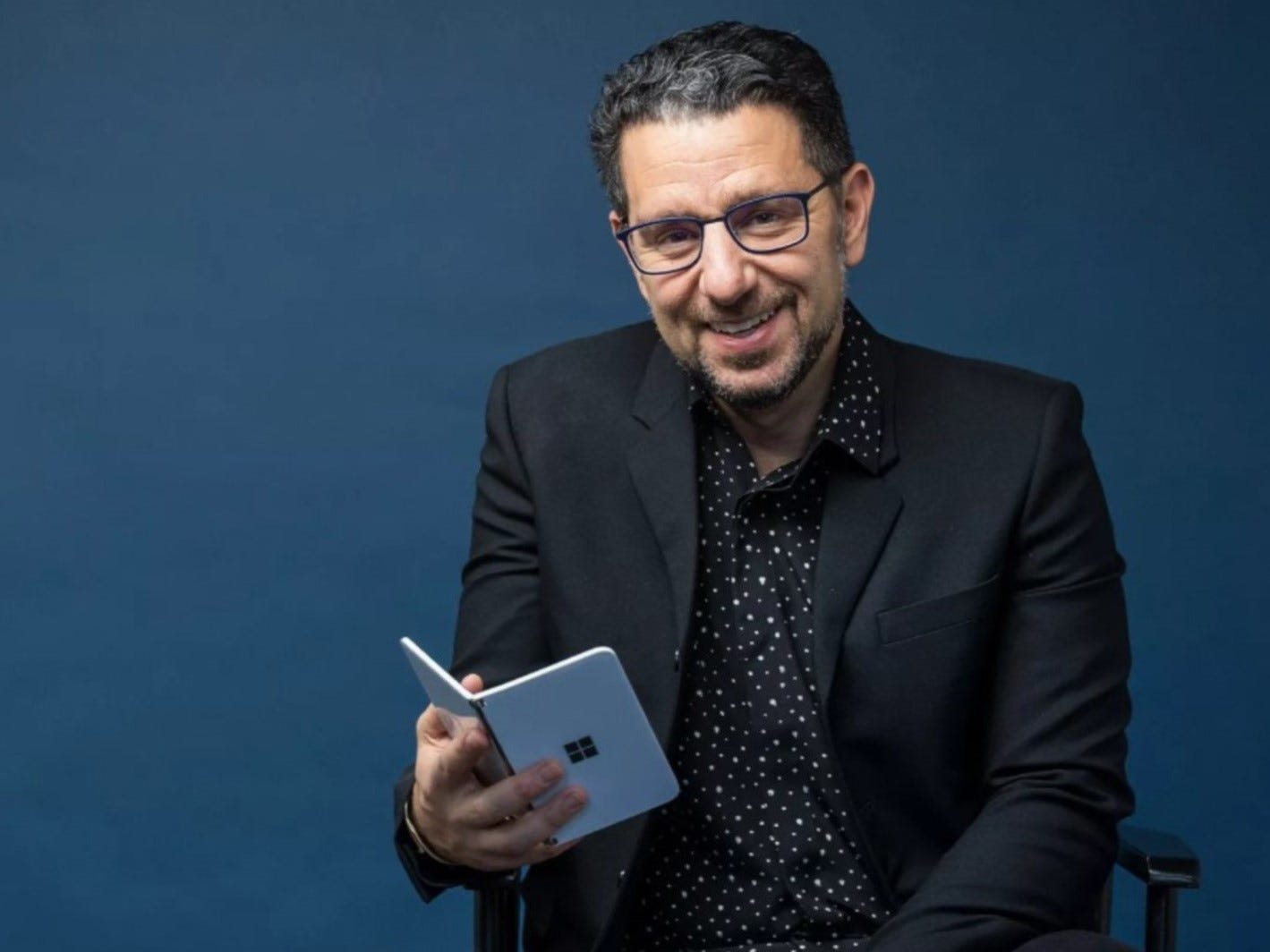 The annual Surface event in New York on October 2, 2019 was the most appropriate representation of the new Microsoft under Satya Nadella.
With a reputation of going where no Microsoft CEO has gone before, Satya's Chief Product Officer, Panos Panay – who calls himself 'Surface Creator' on his Twitter bio – unveiled the new line-up of Surface devices for the 2019 holiday season and the showstoppers: Surface Neo and Surface Duo, coming in Holidays 2020.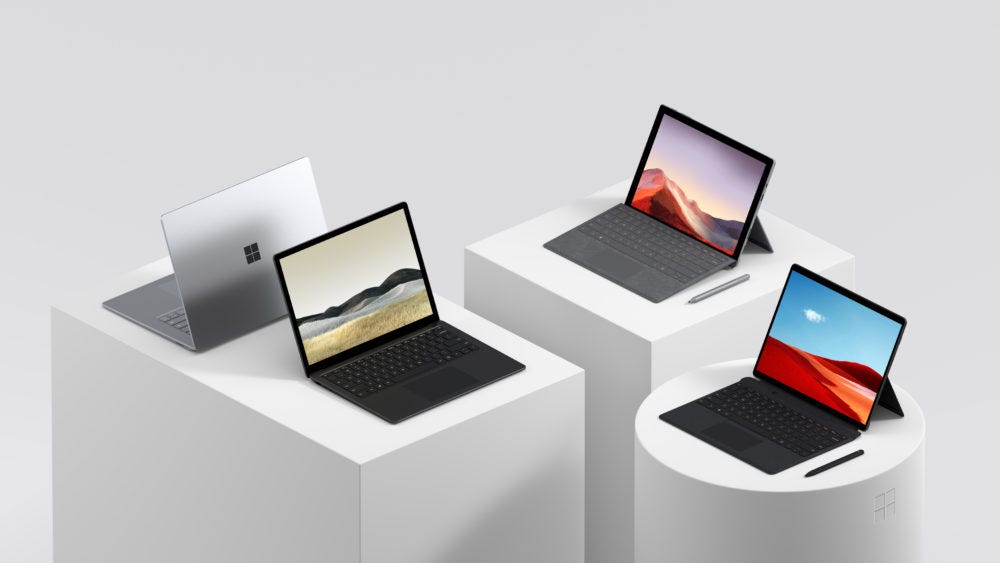 A new kind of Surface
The Neo-Duo duo aside, some oohs and aahs were also showered at Surface Pro X – Microsoft's new Surface device that runs on ARM (hands-on). The ARM platform is designed for always-connected devices with extended battery life since these are foundational elements of mobile devices for which the platform was conceived.
Ed Bott on ZDNet explains how Windows 10 on ARM is not Windows RT, as many people wondered. Windows RT was limited to apps in the Microsoft Store (plus a specially compiled version of Microsoft Office). By contrast, Windows 10 on ARM is a full-fledged member of the Windows 10 family, capable of running all x86, ARM32, and ARM64 UWP apps from the Microsoft Store - ARM32 and ARM64 apps run natively without any emulation, while x86 apps run under emulation. In addition to UWP apps, Windows 10 on ARM can also run traditional x86 Win32 apps, however, the x86 emulation supports only 32-bit desktop apps.
The Surface Pro X is powered by the new SQ1 processors that Microsoft has co-engineered with Qualcomm. Tom Warren has a detailed piece in The Verge about this.
Dual-screen Surface Neo, powered by Windows 10X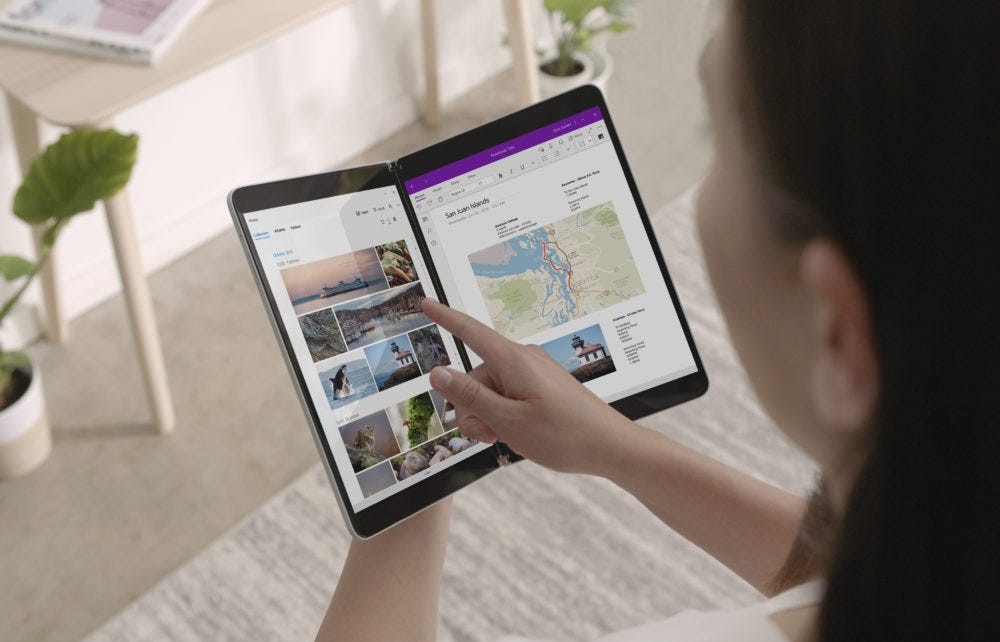 One of the highlights of the event was, of course, the Surface Neo (first look), the dual-screen, foldable device that runs Windows 10X. Coming next year.
For all intents and purposes, Windows 10X is what has been rumored as Windows Lite or Santorini for a while. Windows 10X is Windows 10 at its heart but optimized for new form factors, like dual-screen devices. The core innovation is the ability to run traditional Windows desktop apps in secure containers that are isolated from the core of the operating system.
Zac Bowden from Windows Central explains that while it looks like Windows 10X is an OS for foldable PCs, but that's not where the story ends. While Windows 10 is for professionals, creatives, and gamers, Windows 10X is for everyone else.
Windows 10 and Windows 10X are expected to exist in unison. Windows 10X is still Windows 10 at the end of the day. It runs all the same programs, just with a lighter OS under the hood, and better UX up top – no "Win rot", better "Instant On", and more secure.
Surface Neo is the showcase device from Microsoft, but partners like Dell, Lenovo, HP, Asus, and others are also expected to ship devices with Windows 10X next year.
Android? Whaaat?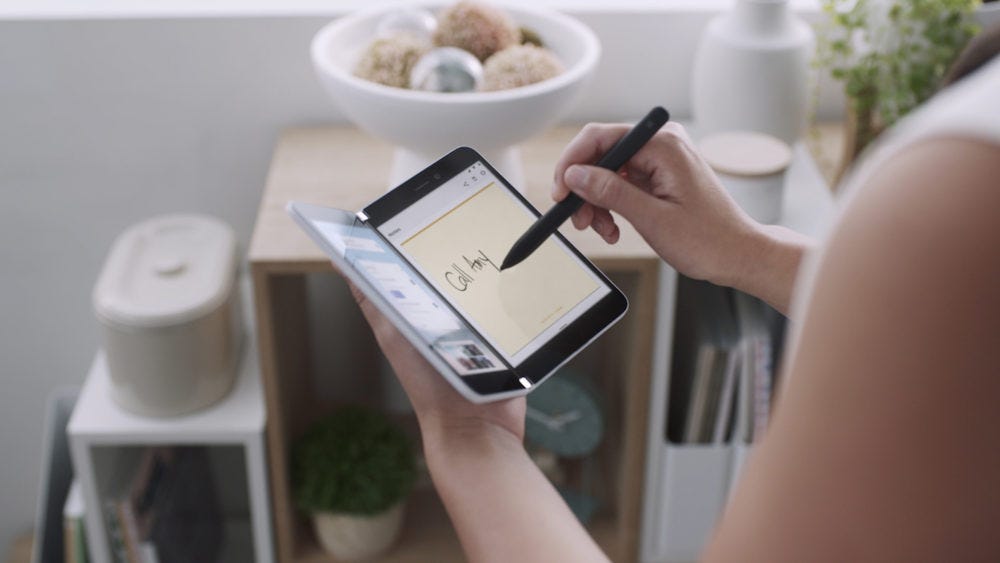 And then there's Surface Duo (first look) that surprised even the most clued-in media members and technology enthusiasts. A phone (again!) by Microsoft.
And it runs Android!
I thought Microsoft was happy convincing Samsung to release Microsoft-ified versions of its Galaxy smartphones with built-in integrations like Your Phone. But maybe, they also wanted to extend and control the experience.
In an interview with Lauren Goode at Wired, Satya explained the intended fluidity between the two devices and how they wrap around the Microsoft graph.
The operating system is no longer the most important layer for us ... What is most important for us is the app model and the experience. How people are going to write apps for Duo and Neo will have a lot more to do with each other than just writing a Windows app or an Android app, because it's going to be about the Microsoft graph.
Jason Perlow at ZDNet though says that failure with Android now is not an option for Microsoft. Former Apple executive, Jean-Louis Gassée was left confused with the puzzling move.
On the stage at the launch event and in press interactions later, Panay mentioned he doesn't consider Duo a phone.
I feel like 'phone' is such a limiting word. And then you say, 'well, smartphone.' I don't even know what that means. And then 'phablet.' I'm not sure what that is. I think if you're going to create a new category, you're going to try to change things, push things forward. The minute you put it in a box, I think you're lost. So I've been pretty resistant to that. Not because it doesn't act like a great phone.
JR Raphael asked nine critical questions about the Surface Duo in Computerworld that may prove to be the most pivotal - and these actually round off what many of us have been thinking or wondering about.
The Developer Story
Unlike what many assumed while the launch event was on, the Surface Duo runs Android with certification from Google which brings Google Play services to the device.
To expect Microsoft to instead use an Android/AOSP fork with a Microsoft layer would've brought them face-to-face with a challenge that they've lost before – apps.
Popular Windows developer Rudy Huyn wrote about how Google forbids integrating its services when you fork or emulate Android and a vast majority of Android apps use one or other Google's services for authentication, payment, in-app purchases, mapping, backups, etc.
The reason that the company showed prototype devices almost a year in advance was to start bringing developers into the mix. Microsoft's first two dual-screen devices will be running two different operating systems - Windows 10X and Android. But Mary J Foley at ZDNet explains that above the OS level, there will likely be more commonalities than differences.
Lede photo courtesy: Amelia Holowaty Krales, The Verge
---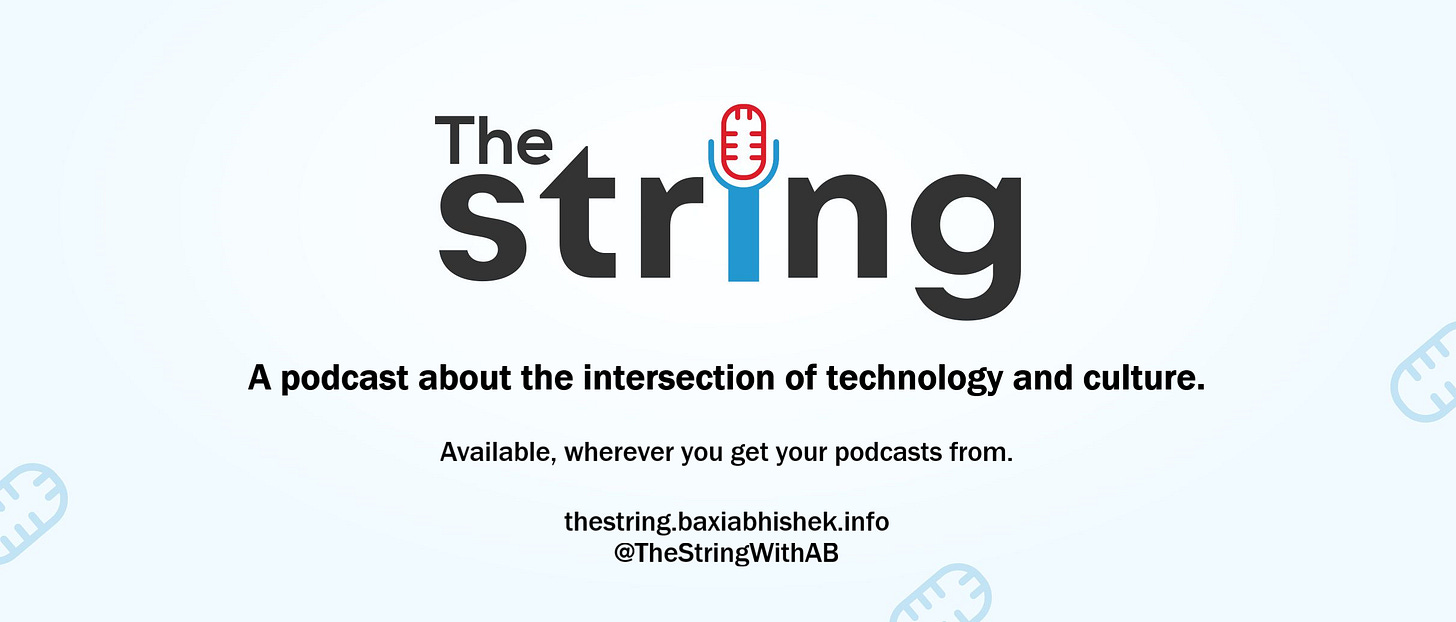 ---
Picks of the Week
Read
Windows 10X and foldable devices are new chapters for Microsoft, and a good time to look back at history.
Over at ZDNet, Ed Bott feels that every version of Windows – from NT to 10X - represents Microsoft's best effort to accomplish something new and important. "Some succeeded, others failed," he reviews the milestones of Microsoft's never-ending quest for the better OS.
And at Windows Central, Zac Bowden shares a detailed history of Andromeda – Microsoft's foldable phone project –which was assumed dead. But it is back!
Follow
I've just discovered Sync Up, a monthly podcast hosted by the OneDrive team taking you behind the scenes of OneDrive and shedding light on OneDrive news and announcements as well as best practices.
The podcast is hosted by Jason Moore, the principal group program manager for OneDrive, and Ankita Kirti, a product manager on the Microsoft 365 product marketing team responsible for OneDrive for Business.
Download
If you are a digital inking enthusiast, you should check out Sketch Pal, a new Microsoft Garage project, developed by Arcadio Garcia Salvadores, a Software Engineer on the Windows 10 team. The app enables artists and designers (anyone, really!), to sketch in new, seamless ways with the Surface Pen and is available for download on the Microsoft Store.
---
If you're reading this, you've probably read or at least skimmed the entire newsletter. Thank you!
This is a new thing for me, so please share your feedback and suggestions - on email (ab@baxiabhishek.info) or on Twitter (@baxiabhishek). Of course, if you spread the word, it will be appreciated.
Till next time,
Abhishek Baxi